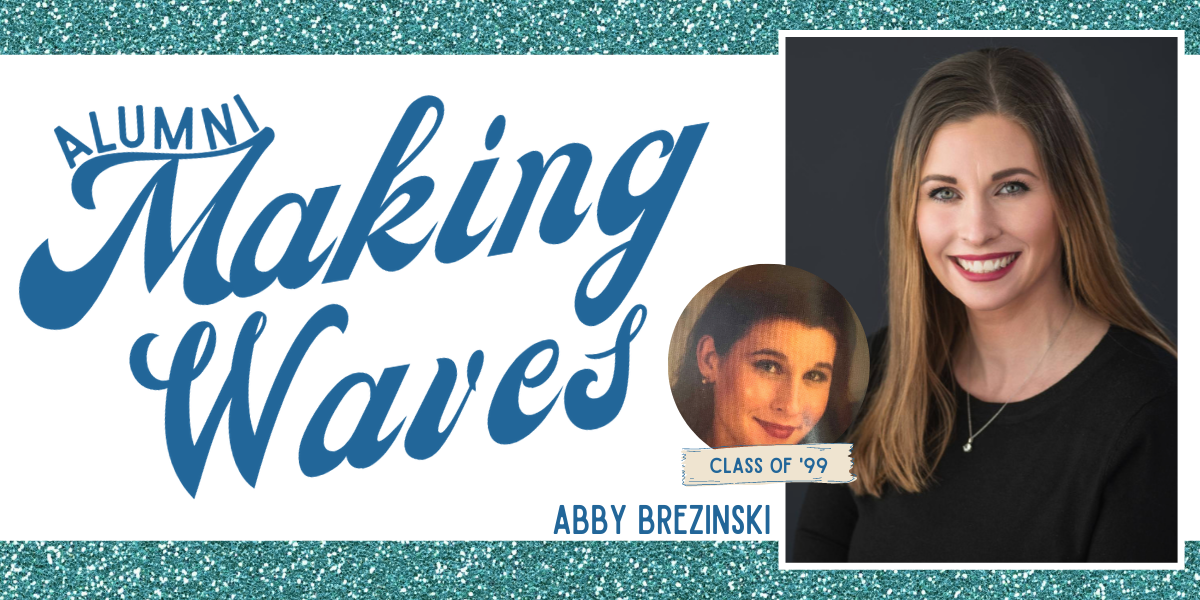 From a very young age, Abby (Gray) Brezinski was taught the importance of community service. That commitment to giving back helped mold her into the passionate leader she is for the only emergency shelter in Brown County that is open year round to provide refuge for adult men and women - NEW Community Shelter. Abby shared her journey from Bay Port student to Director of Operations at the non-profit homeless shelter with The Current.
While living in downtown Green Bay after college graduation, Abby found herself at the common crossroads recent grads encounter. She knew she wanted to find a fulfilling profession at which she could excel, but wasn't quite sure where to look. Out of curiosity, she answered a newspaper ad for the shelter down the street. She knew nothing about the place she assumed was a soup kitchen, but upon landing that entry-level position she fell in love with the mission and ultimately found her calling.
When asked to sum up what she does as Director of Operations Brezinski responded, "The NEW Community Shelter houses up to 118 adults who are experiencing homelessness. I oversee the largest department, a wonderful team that covers the 24-hour operations, that does everything from taking in donations, helping connect people to resources, taking in new residents, and maintaining a safe, clean, and respectful facility."
Abby is responsible for implementing the Good Neighbor Policy in partnership with local law enforcement. "This initiative empowers those living in our facility to become part of our community. Being a good neighbor means being invested in the neighborhood; reporting anything that as a neighbor you wouldn't want to see happen, keeping the neighborhood clean, respecting our neighbors, and expecting to be respected in return." 
She also oversaw a $2.3 million expansion project at the shelter that created more programming space, transitional housing for veterans, and a larger dining facility. Both projects earned Abby the distinct honor of being named 2019's Young Professional of the Year by Current Young Professionals Network, a program of the Greater Green Bay Chamber. 
Abby is also committed to giving back in her personal time. She is currently president of her neighborhood association and has served as volunteer coordinator for a local alderperson's successful election campaign. She has also made giving back a family affair, often including her husband and daughters in various community events. "My husband and children volunteer alongside me as it is also important to me that my family be involved in community service and philanthropy. We truly love this area and want it to be a great place to live for all."
When asked to reflect up her memories of Bay Port and the teachers she had, Abby said, "Identifying a specific teacher who made a huge impact in my life is difficult. I loved all of my teachers. Ms. Nickerson-Bailey – Thank you for sharing with us your unwavering love for reading! Mr. Sievert, Mr. Grunsnick, Mr. Biolo, and Ms. Schact, thank you for always taking the time to work with me. Mr. Bouchonville, I will never forget your humor, and wanting us to strive to be the best we could be. Mr. Jameson, thank you for letting me be on a sports team with you. Cross Country was a fun group! I cannot forget to mention Mr. and Mrs. Dunning. Their commitment to education was very evident. I sincerely appreciated all they did to help mold our young minds. Thank you teachers, staff, and fellow classmates. I have very fond memories of Bay Port, you all played an instrumental part in the journey that has led me here today."
Abby currently resides in Green Bay with her husband, Mike, and daughters Michaela and Alice.