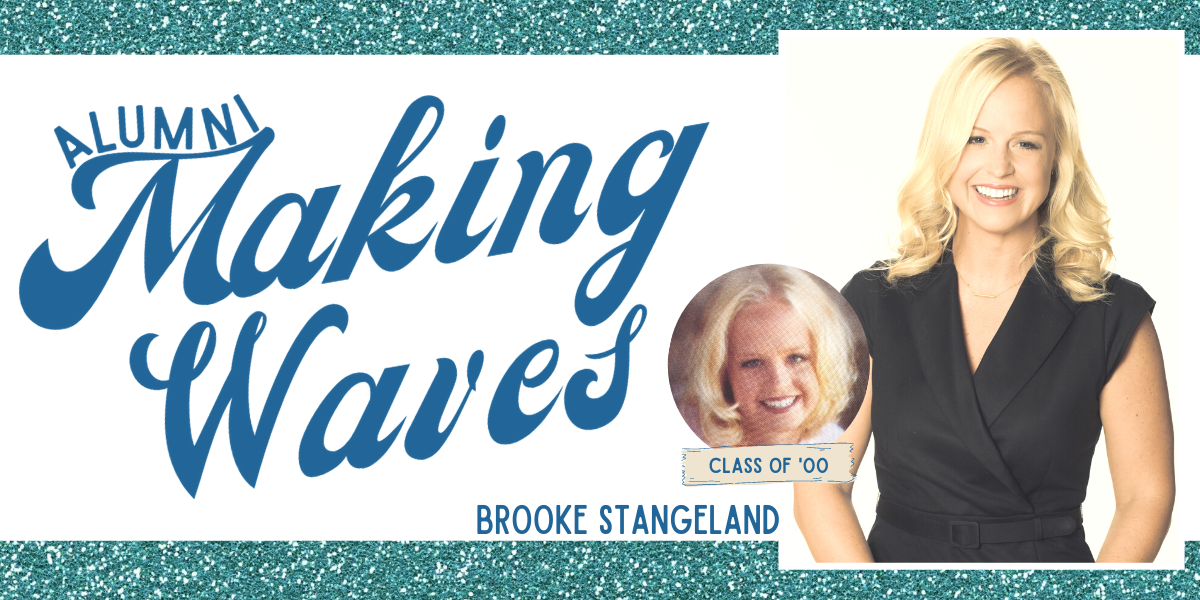 The Howard-Suamico School District has a proud tradition and many great Bay Port High School alumni who have become successful in a variety of fields who give back to their communities in many ways. The Alumni Spotlight is a way to highlight alumni who are Making Waves.
Brooke Stangeland is a graduate of the Bay Port class of 2000. She is currently a producer for ABC News' 20/20. Her career path started with a tragedy. "My sister Brittany, a fellow Bay Port alum, died in a car accident on December 14, 1996. Floods of reporters came knocking on our door wanting to interview us all, promising to be respectful of our wishes to not see the accident site on the news." All but one of those reporters didn't honor that promise. "I knew then that I wanted to be that journalist with integrity - bringing humanity and heart to people in their time of need while providing a platform to share stories with others."
Brooke went further, saying, "My introduction to television began when I was a guest on The Oprah Winfrey Show after having written in about my unlikely friendship with that one reporter with integrity from my sister's accident."
From there Oprah took Brooke under her wing, launching her career which took her from Chicago to Los Angeles where she worked on talk shows, reality shows, and docu-series. When asked what her proudest professional accomplishment has been, Brooke replied, "In an industry chock-full of ego, entitlement, and shallowness, I have tried to remain grounded in the memory of my own experience with tragedy and grief. I am proud to say most families whose stories I've worked on over the past 10 years at ABC I have remained in touch with, and consider it an honor to have peered through the delicate window into their lives. That privilege is never lost on me."
Brooke has never forgotten where she came from and the small-town values that were instilled in her from a young age. "I'll also never forget the kindness of our community and Bay Port High School as we faced the unthinkable loss of my sister and her two friends. Mrs. Boyd, the guidance counselor, along with Mr. Frieder and many others, rose to the occasion and honored the lives lost and held a sacred space for our grief. That compassion is something I bring to each story I cover."
Brooke currently resides in New York City with her partner Rich Portale and their two young sons, Hudson and Sebastian.