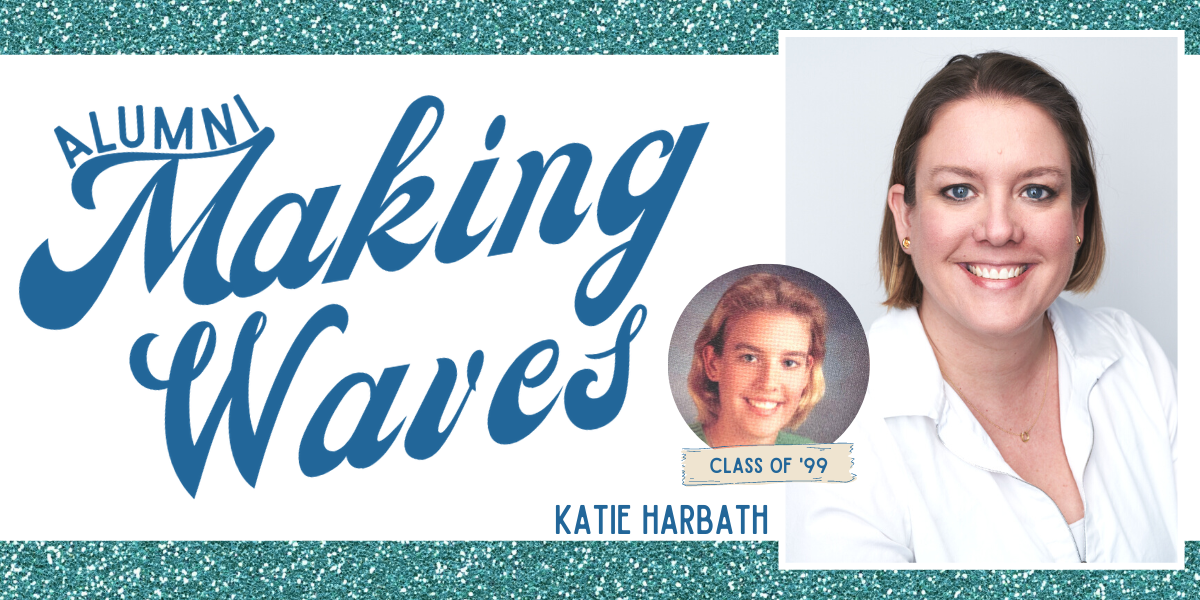 The Howard-Suamico School District has a proud tradition and many great Bay Port High School alumni who have become successful in a variety of fields who give back to their communities in many ways. The Alumni Spotlight is a way to highlight alumni who are Making Waves.
The 2020 election is proving to be unlike any other in modern history. One reason is the prevalence and influence of social media. Platforms like Facebook and Twitter are a part of our daily lives and, for some people, the sole source of news and information on the candidates in these elections. Strengthening the integrity in transparency on these media platforms is of utmost importance. Katie Harbath, Bay Port Class of 1999, works for Facebook as the Public Policy Director for Global Elections and her primary responsibility is to do just that.
When asked to describe her role, Katie replied, "We track elections around the world, how Facebook, Instagram, and WhatsApp might be used in those elections and help determine which products we should launch to provide more transparency on ads to help people have more information on where and when to vote." As the internet and social media drown in political ads, transparency is key in stopping the spread of misinformation.
Katie reminisced about her time at Bay Port and how Mr. Lee Bouchonville left a lasting impression on her. "I'll never forget Mr. Bouchonville who taught AP history and pushed me the hardest because he knew I could do more." His persistence in making Katie strive to do her best work likely influenced her to continue to push herself in a field that is known to be cutthroat.
Harbath went on to UW-Madison where she majored in Journalism and Political Science. "I moved to (Washington) D.C. after (college) graduation where I got a job in the communications department at the Republican National Committee." Further describing the path her career to-date took, Katie said, "I worked on a House (of Representatives) race in Ohio, Mayor Giuliani's presidential campaign in 2007, at a public affairs firm, for the National Republican Senatorial Committee during the 2010 election and then joined Facebook in 2011."
Regarding her career choice, Katie shared, "My senior year at UW I had some friends working on the 2002 Senate race in Minnesota. I volunteered during a 24-hour bus tour and it's where I knew I had caught the political bug and wanted to go into politics." Shortly thereafter, Katie made the move to Washington, D.C. where she currently lives with her pet cat. "I love to travel, during normal times," says Harbath, referring to the COVID-19 pandemic, "and I still get back to Wisconsin a lot as my family is there."