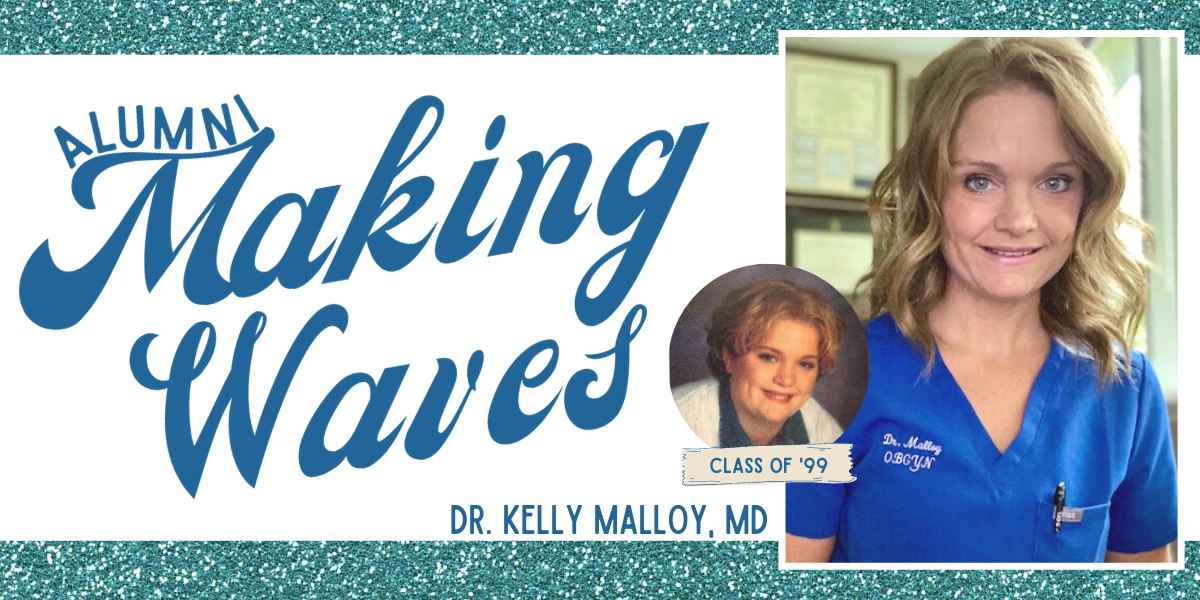 The Howard-Suamico School District has a proud tradition and many great Bay Port High School alumni who have become successful in a variety of fields who give back to their communities in many ways. The Alumni Spotlight is a way to highlight alumni who are Making Waves.
Dr. Kelly Malloy is a graduate of the Bay Port class of 1999. She is currently in her 10th year of practice as an Obstetrician Gynecologist in Green Bay. When asked what drew her to the medical profession, Kelly replied, "There could not be a better profession suited for me. A career in medicine has allowed me to combine science and helping people, two things that I have always had a great passion for. And specifically helping women, through their reproductive years, is beyond rewarding and a true privilege. 'Choose a job you love, and you will never have to work a day in your life.' I'm lucky to have found that."
When reflecting on her high school years, she says the biggest influence was that she was never told she couldn't achieve. "I was always encouraged and supported by all my teachers and my family to do and become whatever I was inspired to do. I think I definitely took that for granted at the time as well. What a true blessing."
When asked about how COVID-19 has impacted her professionally, Kelly explained that shifting gears and trying to keep her fellow healthcare workers and, of course, her patients, safe became a huge priority from the start. "That process continues to evolve as well as we continue to learn more and more about this virus. Obviously, I know there is a lot of widespread frustration with this pandemic, but I am continually impressed with the knowledge we have gained and the strides we have made through research in such a short amount of time. We will come out on the other side of this, but it is definitely a marathon, not a sprint."
Kelly is married to Eric Langer, a fellow Bay Port graduate from the class of 1999, and they are parents of six-year-old Everett and three-year-old twins Camille and Warren.