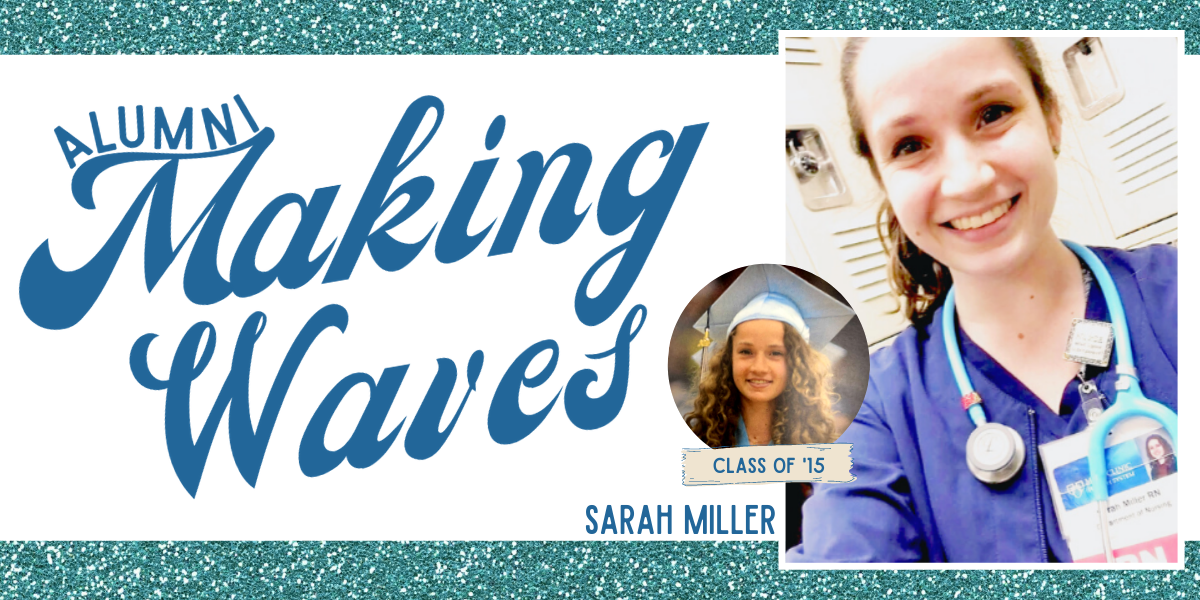 Sarah Miller's goal of becoming a nurse led her from Bay Port High School to the University of Wisconsin-Eau Claire to her dream job at one of the global leaders in healthcare, the Mayo Clinic Health System in Eau Claire, WI, on its Neuro/Peds/Trauma floor. Miller (Bay Port Class of 2015) shared an update with The Current on what it has been like joining the healthcare workforce in the midst of the pandemic and why she remains hopeful despite a challenging year in her profession.
"My path to nursing started with junk mail I received when I was 16," Miller recalled humorously. 
Her mother, a bus driver and lunchroom playground supervisor for HSSD, insisted that Sarah open it. History has proven that mother, once again, knows best. The brochure advertised an opportunity for high school students to take college level courses through the Green Bay Area Chamber of Commerce apprenticeship program. Miller earned her Certified Nursing Assistant certification as a high school student and has worked in a variety of health care settings since 2013.
Miller noted the influence of a number of Bay Port teachers in guiding her path.
"Mrs. Heusterberg-Richards helped me out with a college application essay," said Miller. "I'll never forget her kindness and thoughtfulness."
Her high school soccer coach, Mrs. Mraz, helped Miller achieve another dream, becoming a college soccer player at UWEC.
Of all the challenges COVID-19 presented during 2020, scheduling her National Council Licensure Examination (the vaunted NCLEX in nursing parlance) was perhaps the biggest.

"I had to reschedule the exam five times before I could get a date with social distancing options," Miller said.
With the exam successfully complete, Miller has embarked on her new career: with a positive report less than a year in.
"Finding my confidence as a new nurse has been a highlight of my first year," said Miller. "It was terrifying at first, especially during a pandemic."
But one day she advocated for a postoperative patient who started having extremely low blood pressure. Within the hour, the patient was transferred to a different unit to get timely care. Miller tells the story with pride and confidence in her ability to address and react to the situation.
As she continues to serve her patients while she learns and grows at Mayo, Miller remains upbeat about what her future holds, thanks to a caring network formed growing up in Wisconsin.
"I have found continued comfort and support from family and friends, as well as hobbies and working out, which all serve as healthy connections and outlets to keep me grounded and optimistic for the future."