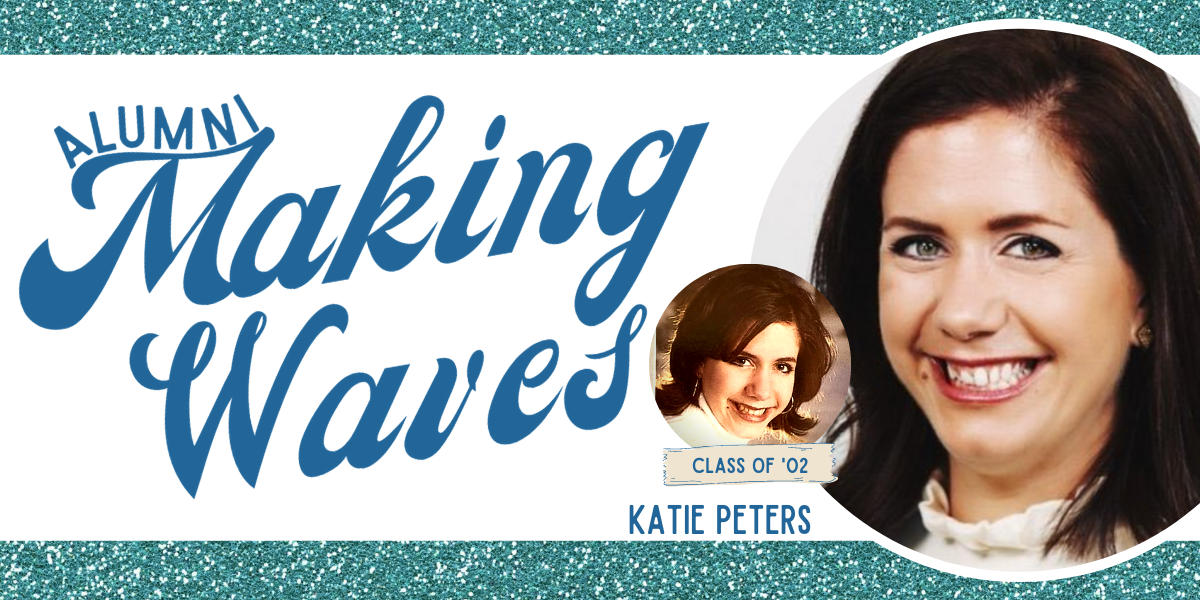 One for the History Books
Alumni Making Waves: Katie Peters, Bay Port Class of 2002
Katie Peters, Bay Port Class of 2002, is making history. As communications director for Douglas Emhoff, the Second Gentleman of the United States, the former Meadowbrook Bulldog followed her heart and passions to lead her through high school, college, and career.
In this pioneering role, no day is the same for Peters. Some days include meetings with communications colleagues at the White House, while others are spent flying with Mr. Emhoff to attend an event somewhere across the country, answering reporters, drafting remarks for an upcoming activity, or planning upcoming events. 
"I'm happiest when I'm working to advance causes I care about. I've been truly fortunate to have been provided opportunities to support some incredible leaders and organizations over the years," she said. 
Throughout her dynamic career, she worked for Congresswoman Gabrielle Giffords, helped enroll Americans in affordable health insurance, and planned the Democratic National Convention in Milwaukee. 
"I was incredibly honored to have had the opportunity to move back to Wisconsin in 2020 to help plan the Democratic convention in my home state," she said. "While the COVID-19 pandemic greatly impacted the Convention we had expected, I was able to work with many wonderful Wisconsinites and share what makes our state so great with the rest of the world."
As a high school student, Peters was involved in a variety of student leadership clubs at school and in the community. "Thinking back on that time, I'm thankful that my parents and my teachers encouraged those activities because they truly did spark a love for civic engagement," she said.
Peters looks back fondly on attending football games on crisp fall nights with her friends followed by a stop at Perkins for a late night bite to eat. 
Further, one Howard-Suamico School District teacher in particular made a difference in Peters' life. She shared, "Mrs. Zipperer was always there for me to talk about life beyond school and was always so supportive of my goals." 
"It's incredible to think of how the precedent we're setting will influence generations to come. When I accepted this position I was excited to think about all the little girls growing up knowing that it's possible to become Vice President," she concluded. "I also thought about all the little boys growing up, who will see Mr. Emhoff as an example of the importance of being a supportive spouse." 
Peters' passion for public engagement has earned a front row seat to history as she works on behalf of the people of the United States of America.