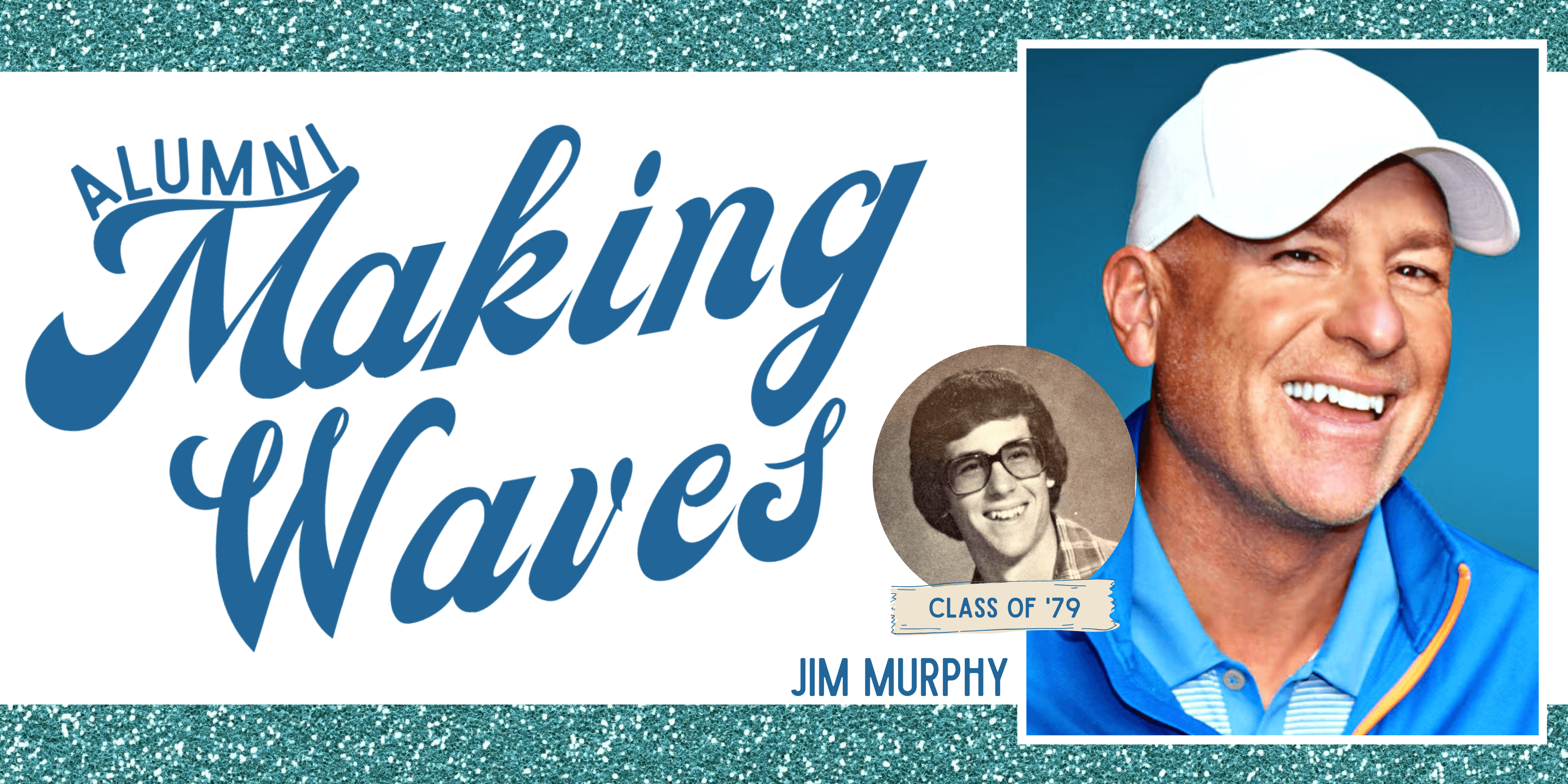 Local Roots Run Deep for Murphy in the Morning
According to census data, the United States is home to half of the Murphys in existence worldwide, more than 300,000 Americans share that last name. In Wisconsin alone, there are more than 6,000 people who can claim the Murphy surname. But in Northeast Wisconsin, one Murphy stands out above them all: Murphy in the Morning!
Jim Murphy is a 1979 graduate of Bay Port High School who made a name for himself in the radio business, quite literally, as host of the cultural touchstone "Murphy in the Morning" show on 101.1 FM WIXX.
He first tried out the iconic Murphy in the Morning radio alias in 1983 working in Ishpeming, Michigan. Two years later he moved to Oshkosh for a three year stint. After an opportunity lured him to New Orleans for almost four years, he returned home to Green Bay in 1991 and has been present on the morning airwaves in Titletown for 31 years.
"Our son was born in New Orleans and we wanted to get a little closer to home," said Murphy. "I moved around and got to a big market (New Orleans) at a fairly young age, so when I got back home I was looking for stability."
The challenge of remaining relevant and engaging multiple generations of his audience over the years has kept Murphy motivated in this fourth decade at the helm of a morning radio show. He notes former Bay Port High School classmates are grandparents of his listeners now.
"It is so important to give people a reason daily to come back," said Murphy. "I've got great partners who help me tremendously and I've been so fortunate over the years to have a team effort at a great radio station. It's never been just me."
When asked about memories from his days at Bay Port, Murphy fondly recalls coaches and staff members who made an impact.
"I played football, basketball, and baseball in high school. Coach Gary Simoens, obviously, was a favorite." Murphy also listed Bob Boerner, Dick Lindstrom, and the late Gary Rozmarynoski as influential adults during his formative Pirate years.
An indelible high school memory was breaking his arm in a baseball playoff game - on graduation day.

"I had to come home from Wausau and get it taken care of as best we could and then go to graduation," recalled Murphy. "My mom had said, 'We don't have enough time to fix it now, you've got to graduate!' Needless to say, high school graduation was a quiet night for me. The next morning I actually went back to the hospital."
Murphy credited being involved in a wide variety of activities at Bay Port, from athletics to choir, as impetus for his broadcast success.
"I wasn't necessarily the most outgoing guy," admitted Murphy. "But being out in front of people (in high school activities) took away some of that fear."
As for the secret to his longevity and career success? Murphy credits the basics that any teacher would appreciate.
"You have to have a thirst for knowledge," he said. "You have to love reading and love keeping up with current events."