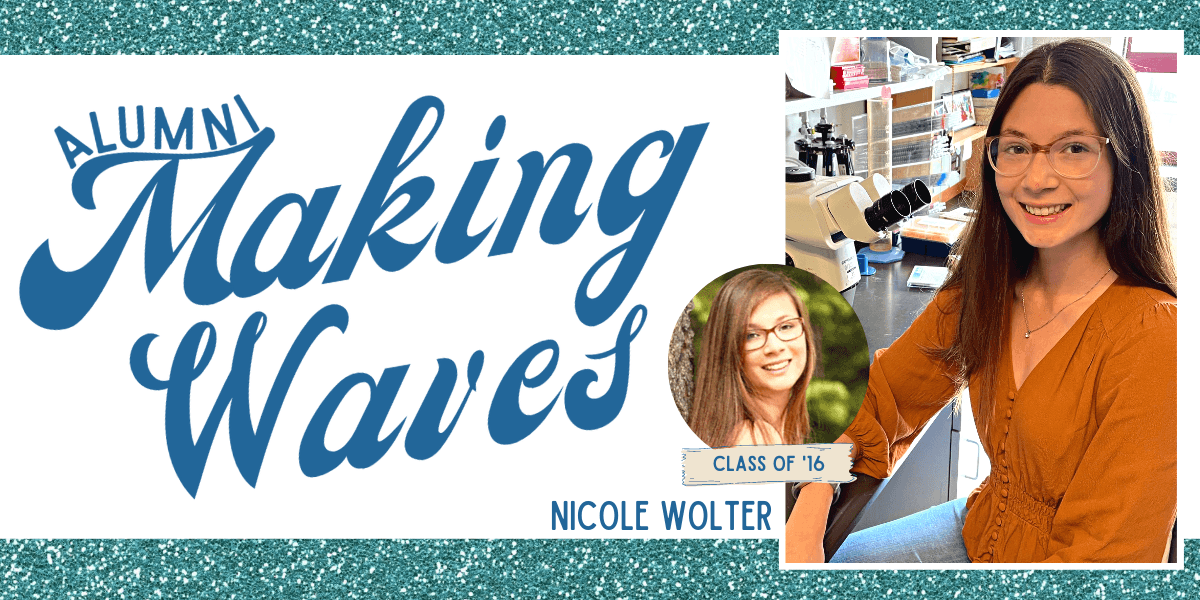 A Curious Mind for Healthy Hearts

Nicole Wolter is well on her way to becoming a doctor. And then she will become a doctor, again. The Bay Port alumna (Class of 2016) is enrolled at Tufts University (Boston, MA) in a dual medical school/PhD program. She is studying cardiovascular disease and looks forward to a career focused on heart health in the clinic and in the lab.
She graduated from the University of Minnesota in 2019 with a bachelor's degree in Neuroscience. During her research as an undergraduate, a vision for her future medical practice emerged."I discovered that I wanted to contribute to precision medicine," said Wolter. "We know that one course of treatment isn't going to be effective for every person. One day I aspire to run my own lab and pursue my own research questions. At the same time I want to be treating patients, using what I learn in each setting to better my practice on the other side."
Her most recent contribution on the topics of precision medicine and heart disease is a review article she co-authored in the prestigious academic publication American Journal of Physiology alongside her mentor, Dr. Iris Jaffe. In it, Jaffe and Wolter explore the difference that biological sex plays in cardiovascular disease at the molecular level.
While her post-secondary academic focus has been in the biological sciences, Wolter says her liberal arts studies at Bay Port inspired her double-doctorate career path."The courses in rhetoric and literature and all my IB [International Baccalaureate] teachers were really important in showing me that I wanted a career where I could keep learning and challenging myself."
Wolter will complete her PhD in 2026 and will graduate from medical school in 2028.