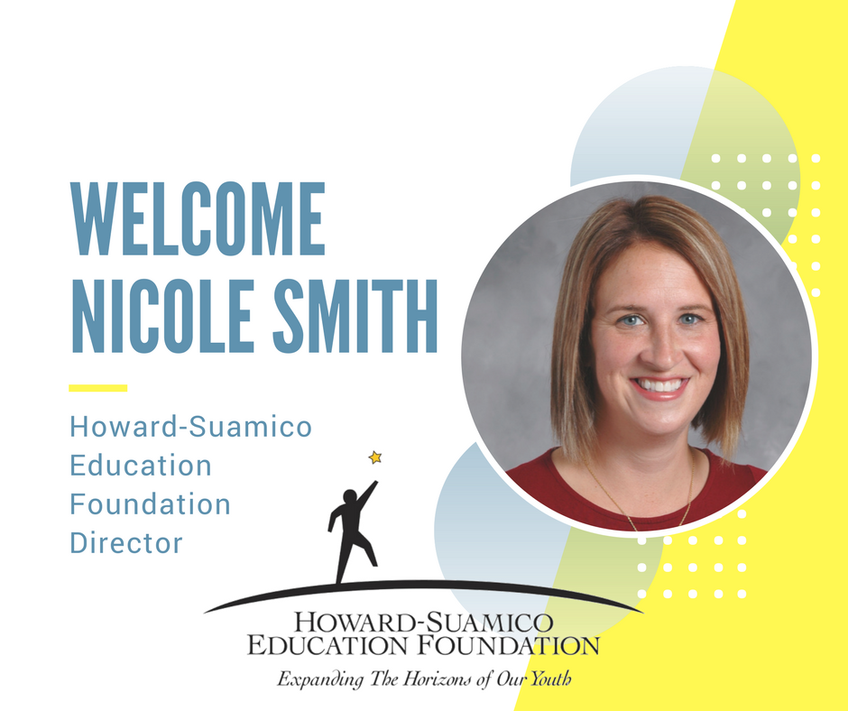 The Howard-Suamico Education Foundation (HSEF) Board is pleased to announce the selection of Nicole Smith as its first full-time Director. Founded in 1992 to provide financial support for teaching and learning in the Howard-Suamico School District, the HSEF identifies and cultivates community champions for the purposes of funding innovative projects, leadership development, educational enrichment and scholarship programs that benefit HSSD students.
In her new role, Smith will develop and nurture relationships with the community, businesses, families, and staff to create engagement in the purpose and vision of the foundation. She will oversee day-to-day operations of the foundation and serve as the liaison between the foundation board and the district.
"I am grateful for the community support of our schools and for the continued gifts of time and talent on our HSEF board," said Smith. "I look forward to working with the board and our community to provide opportunities for students and staff to reach their full potential."
"We are excited to have Nicole serve in this leadership role as an educator and a Bay Port alumna." said HSEF vice-president Jayne McQuillan. "Our board is a growing group of passionate and engaged volunteers. Nicole's vision and dedication will expand the influence and impact of the HSEF in our district and community."
The HSEF will welcome Smith to the Director role July 2 following 10 years as a teacher in the Howard-Suamico School District, most recently on the Gifted and Talented team with whom she was a Golden Apple award recipient last year. Smith began her teaching career in third grade at Meadowbrook Elementary. She is a 2008 St. Norbert College graduate with a bachelor's degree in Elementary Education and is also a 2004 graduate of Bay Port High School.
Smith and her husband, Billy, own and operate Bearcat's Fish House in Algoma, Wis. They are proud parents of two daughters and a son.