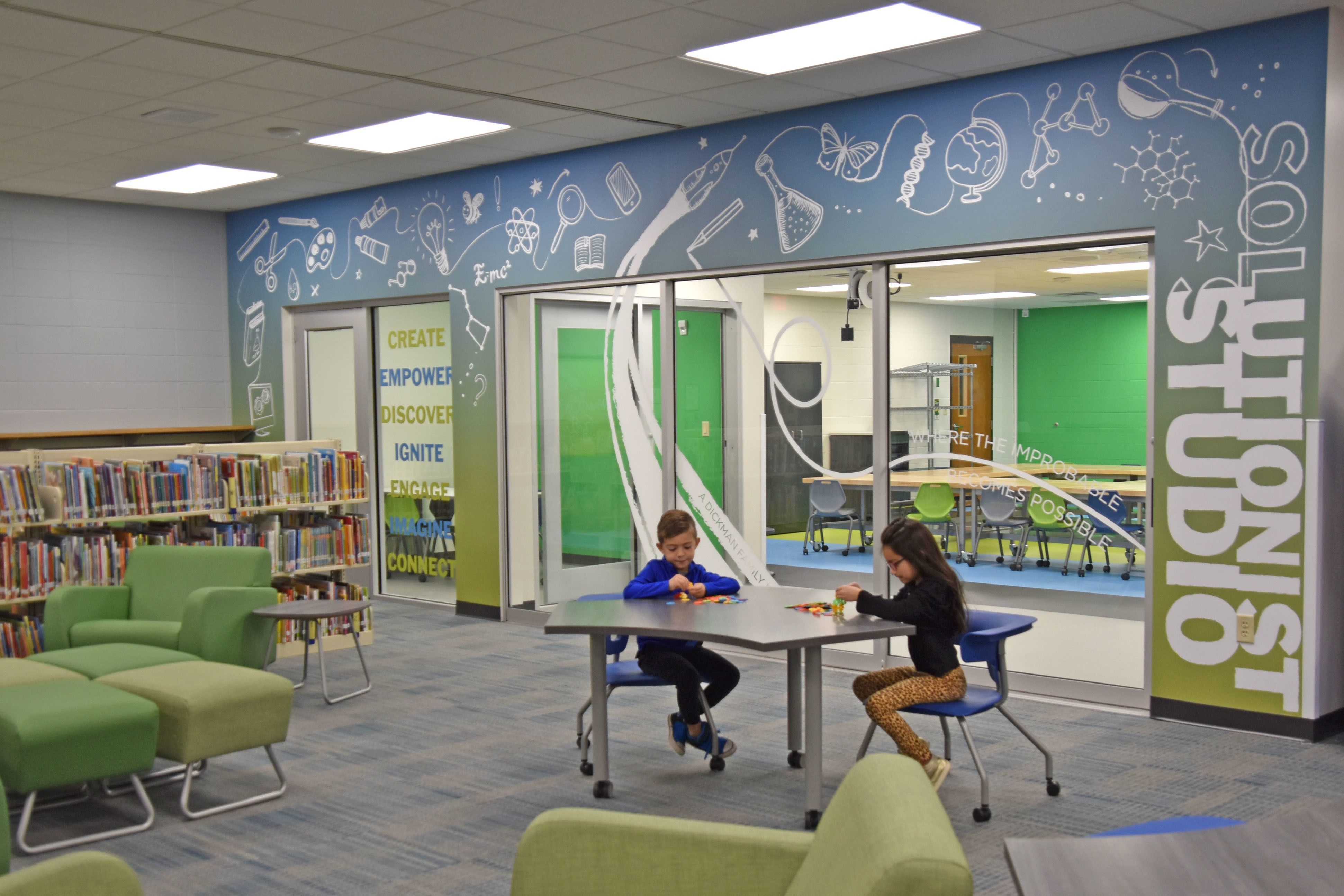 HSEF Celebrates Level Up Campaign Results
The Howard-Suamico Education Foundation is excited to share the results of our Level Up capital campaign. Over $1,397,000 was raised to help fund four capital projects in the Howard-Suamico School District that will benefit students and the future of our community.
Donors
Thank you to the following organizations and individuals for making the projects below a success. It is because of you that our students of today and the future will learn the life lessons taught through academics, arts, and athletics in these new and updated spaces.

John N. Allen
Lonny and Melissa Charles
Base Companies
Bay Port Athletic Booster Club 
Bay Port Wrestling Club and Mat Club
Brown County Community Women's Club
Craig and Karen Dickman Family
Elevate97
Ferguson Family
Jim and Jeanne Greisinger
James and Mary Flanigan
Harmann Studios
Bill and Sara Hawker Family
HSSD Community of Promise
Bryan and Melissa Hyska
Klimek Foundation
Damian and Melissa LaCroix
Marlow Family Foundation
Jon and Shannon Marsden
Dan and Jayne McQuillan
Mid Vallee Golf Course
Laura Nowakowski Scholarship
David and Diane Pietenpol 
Mark and Patricia Radtke
Edward Jones - Jonathan Schweiger
Shopko Foundation
Billy and Nicole Smith
Fred and Renee Stieg
Suamico Citgo
Thrivent Financial
Trinity Lutheran Church
Projects
Solutionist Studios
The libraries at all five elementary schools were upgraded to Solutionist Studios this summer. These spaces will provide a student-focused atmosphere with access to digital and physical resources for all elementary students and staff.
Bay Port Performing Arts Center
The Bay Port PAC received updates, including best-in-class equipment, lighting, and technology. These upgrades will enhance student and audience experiences at all fine arts performances. Prior to the Level Up Campaign, the Bay Port PAC was largely unaltered and was outfitted with original equipment from when Bay Port was built in 2000.
Pirate Strength & Performance Center
The new Pirate Strength & Performance Center allows students, staff, and community members to train and perform at the highest level. Combined with the Wrestling Room, the space totals 16,032 square feet, 7,000 more than before the Level Up Campaign.
Bay Port Softball and Baseball Fields
The grass on the former baseball and softball fields presented ongoing drainage and reliability issues. The new synthetic turf increases usage and playability across all programs and provides the opportunity to have a safer and more reliable playing surface.