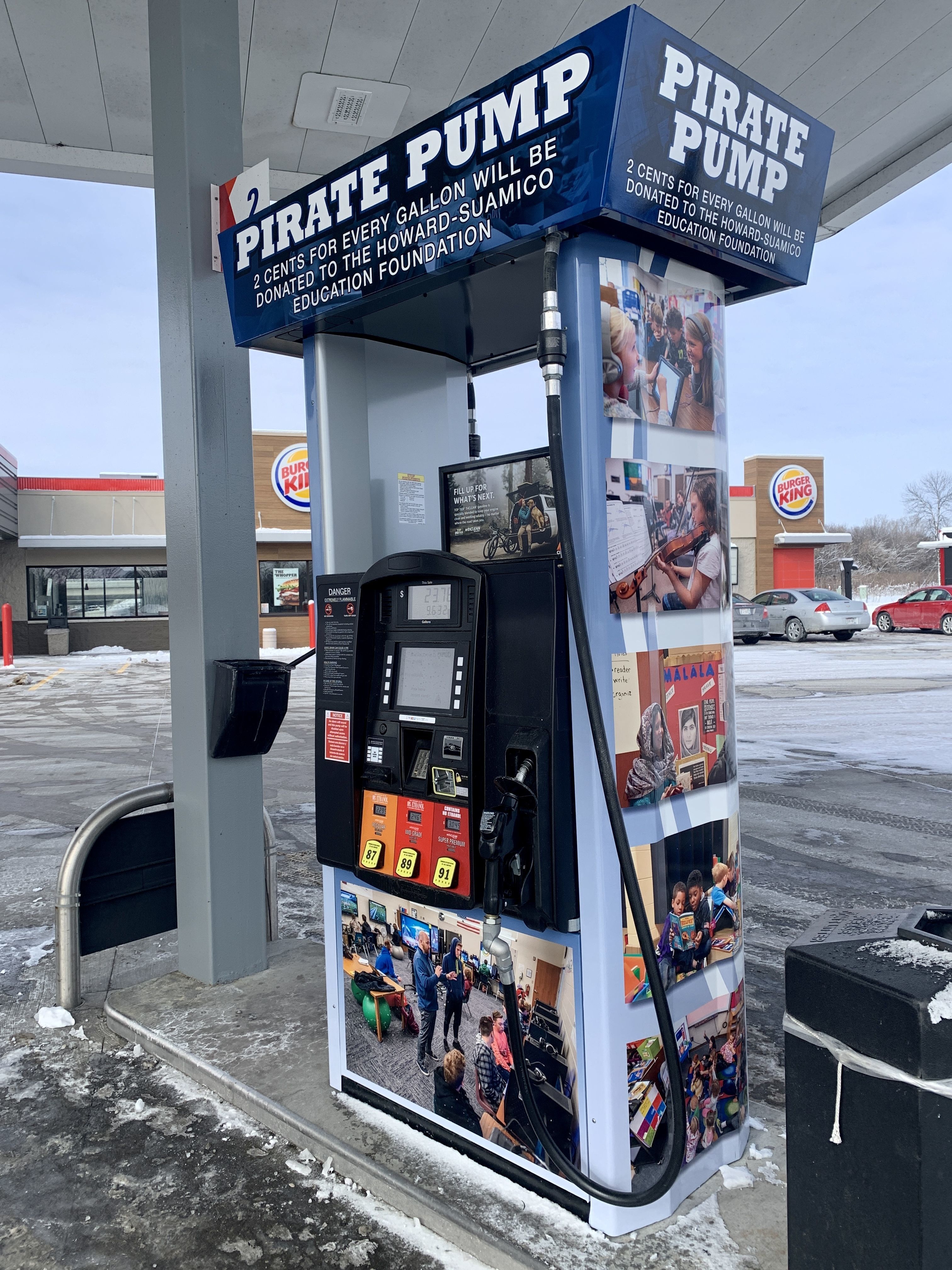 The Howard-Suamico Education Foundation is excited to unveil the new graphics on the Pirate Pump located at the Suamico Citgo. 
Two cents for every gallon pumped is donated to the Howard-Suamico Education Foundation to support programs and classrooms in the Howard-Suamico School District. To date, over $6,700 has donated back to the Howard-Suamico School District. We are grateful to Suamico Citgo owner, Jim Johnson, for this partnership.
Thank you to Elevate97 for their help with the graphics.
Stop by and take a look for yourself today. Don't forget to fuel up at the pump while you are there!