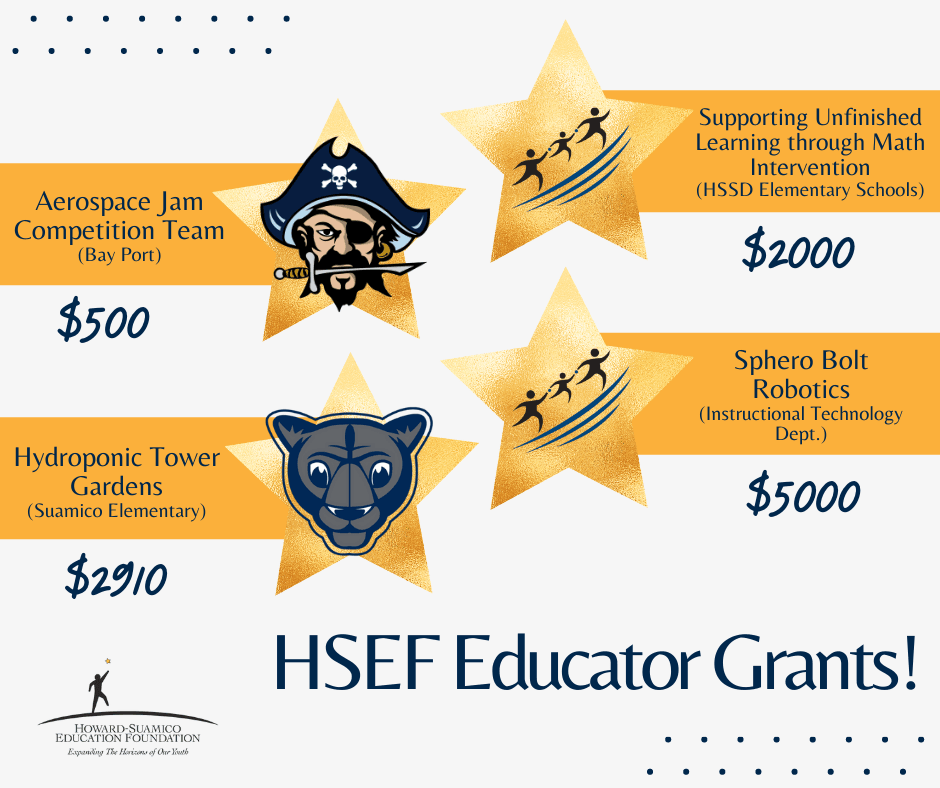 The Howard-Suamico Education Foundation (HSEF) raises thousands of dollars each year in order to provide grant money to educators who are looking to bring original and unique teaching opportunities into their classrooms. 
HSEF recently awarded its first round of Educator Grants for the 2021-22 school year. Congratulations to the following grant recipients. We look forward to seeing your grant projects in action.
HSEF Educator Grants
Aerospace Jam Competition Team: Bay Port High School - $500
Hydroponic Tower Gardens: Suamico Elementary - $2,910
Supporting Unfinished Learning through Math Intervention: HSSD Elementary Schools - $2,000
Sphero Bolt Robotics request: Instructional Technology Department - $5,000
Thank you to the generous donors who contribute to Education Grants as we provide our students the most fulfilling experiences possible. Click here to help support HSSD students and classrooms.