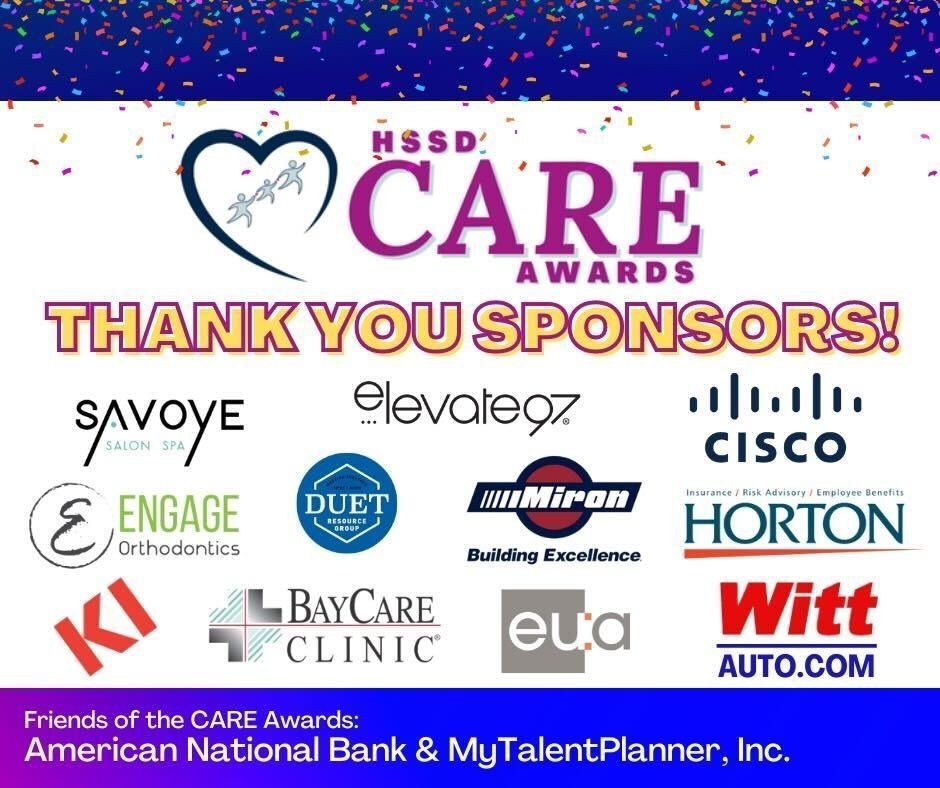 The Howard-Suamico Education Foundation (HSEF) and Howard-Suamico School District (HSSD) are proud to announce the inaugural HSSD CARE Awards.
Below are the first-ever HSSD CARE Award winners. They were recognized during surprise visits to each school.
Gary Caelwaerts, Bay Port Custodian
Alexis Foley, Suamico School Counselor
Maggie Jolly, District Office Administrative Assistant
Melissa Martinson, Meadowbrook Secretary
Kristen Possley, Bay Harbor Special Education Teacher
Rick Seiler, Forest Glen Custodian
Jayme Shefchik, Bay View Math Teacher
Jenny Woldt, Lineville Special Education Teacher
Suzanne Zimmerman, Howard School Counselor
One employee at each building was recognized for demonstrating positive characteristics that contribute to the HSSD caring learning community. These awards were determined through an anonymous peer voting process at each HSSD building. 
Employees voted for colleagues who exhibit joy in their roles and a love for public education, foster healthy relationships with others, contribute to a positive school climate, and value every contribution with respect and honor.
Each HSSD CARE Award winner received the following, thanks to the partnership between HSEF and the sponsors:
$1,250 stipend for the HSSD CARE Award winner
$750 grant for the CARE Award winner's school
$500 donation in their honor to the HSEF Endowment Fund
A stunning glass award
HSSD CARE Award Sponsors:
The Horton Group
Savoye Salon Spa
BayCare Clinic
Engage Orthodontics
Witt Auto Crivitz & Witt Family Ford Pulaski
Elevate97
Duet Resource Group & KI
EUA & Miron Construction
Cisco & Heartland Business Systems 
Friends of HSSD CARE Awards:
American National Bank
MyTalentPlanner, Inc.
About HSSD CARE Awards
CARE stands for Congratulate, Appreciate, Recognize, Esteem. It is HSSD's belief that each person serving the district - from classrooms to lunch rooms, front offices, gymnasiums and beyond - makes a direct impact on the children and future of this community. Their work impacts many and the winners were recognized for their direct impact on students and the future of the community. Visit the HSSD website to learn more and to view a photo slideshow of the HSSD CARE Award winners.