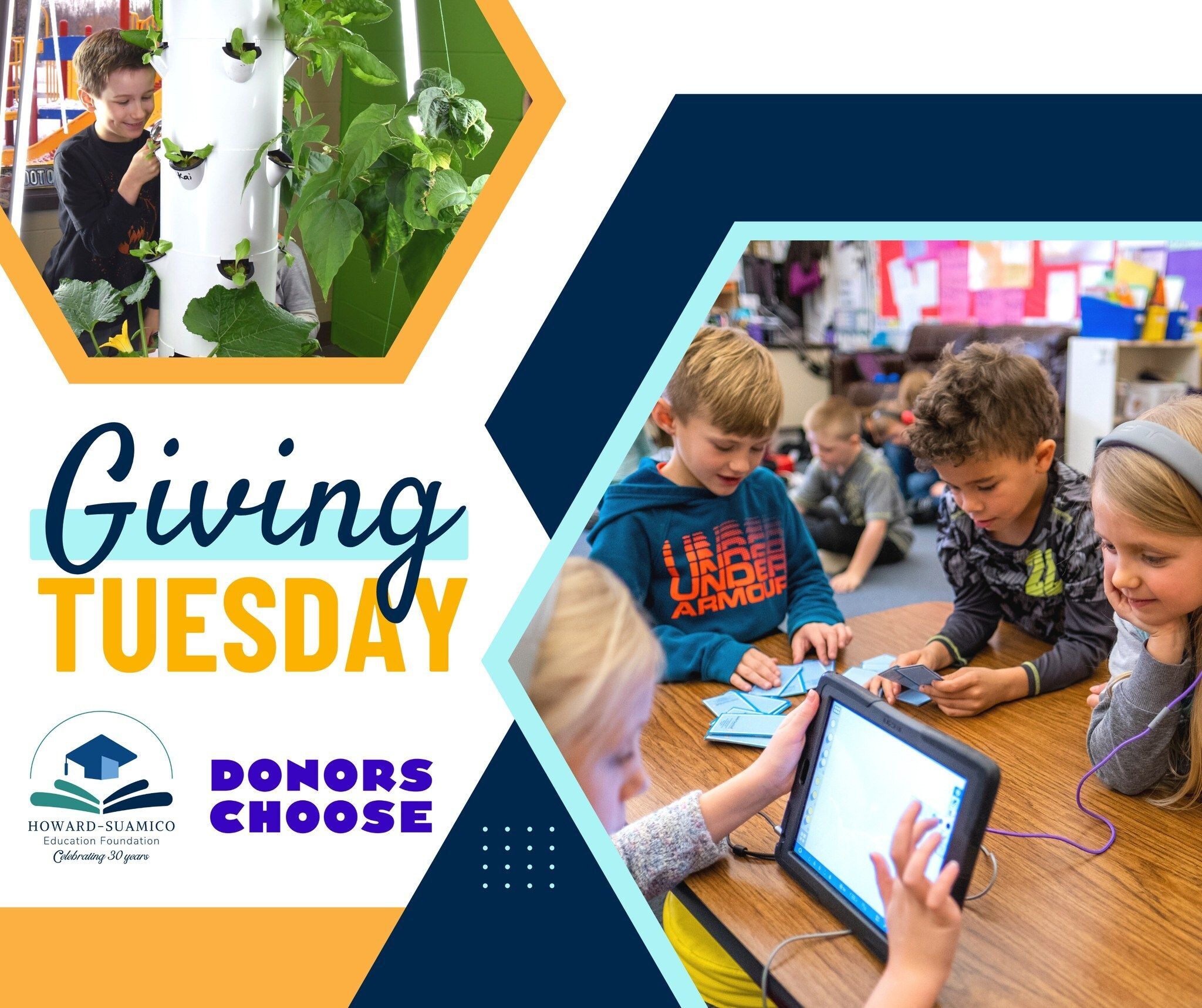 Today is Giving Tuesday - a day where people all around the world come together to celebrate generosity and make an impact by donating their time, helping others and making donations to causes that are important to them!

Did you know the average public education teacher will spend $750 of their own funds on students and supplies for their classroom? Please consider supporting a Howard-Suamico School District classroom today by visiting www.DonorsChoose.org/HSSD.

All donations to projects are being doubled today! In addition, the Howard-Suamico Education Foundation is committed to funding the final 25% of all projects, up to $400, thanks to our partnership with Nicolet National Bank.