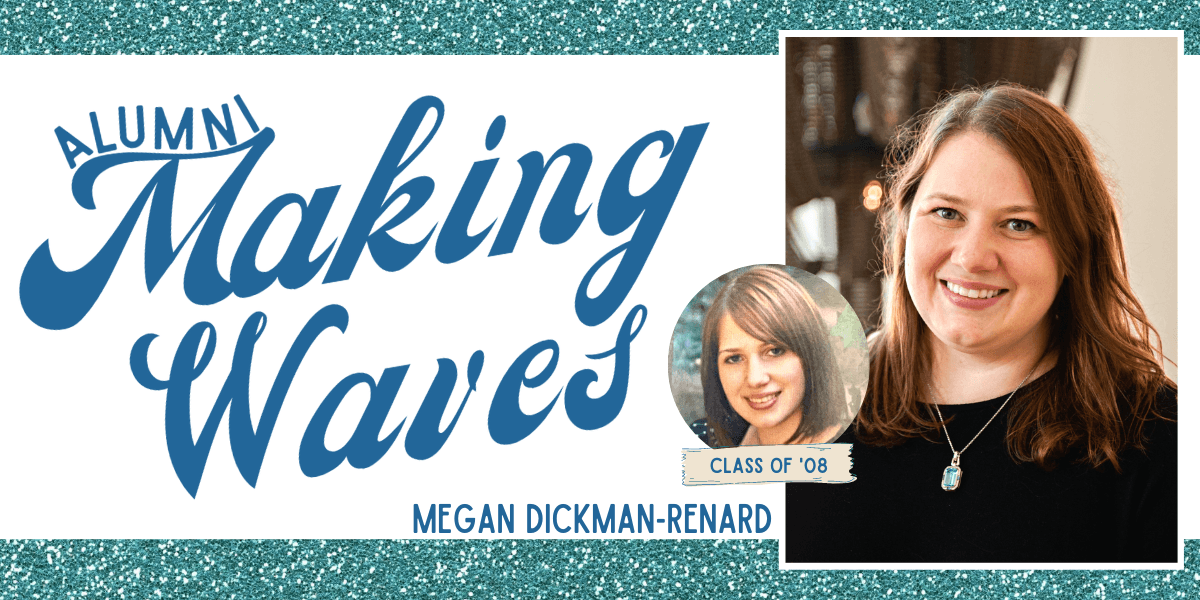 A Way with Words
Megan Dickman-Renard has translated a love of languages into a publishing career focused on serving the local business community. The 2008 Bay Port High School graduate is a recipient of the Greater Green Bay Chamber Future 15 Award, and a finalist for the Young Professional of the Year, presented to an individual with a demonstrated commitment to Greater Green Bay through civic and business involvement.
Dickman-Renard is the Founder of Dickman Media Group and the CEO and publisher of The Business News, a print and online newspaper dedicated to serving the business community of Northeast Wisconsin.
Her path to publishing began at the family dinner table.
"I grew up hearing about business stories and solving problems," said Dickman-Renard.
Following an undergraduate degree at UW-Madison and a master's degree in Greek, Latin, and Classical Studies from Bryn Mawr College, Dickman-Renard entered the world of work with a community mindset.
"I loved what I was studying, but I realized that I didn't want to be a professor," said Dickman-Renard. "I knew I wanted to use my skills, paired with my love of business, to create value for the community. I jokingly say that I scrapped my degree for spare parts: the writing, editing, translation, careful attention to clear communication. With these skill sets, I knew I could build something."
She formed Crystal Clear Resources, a firm centered on her writing and translation skills, and then joined an innovative tech start up, Demiplane, which grew to operate globally in the tabletop roleplaying game industry.
In her current role she is excited about the opportunity to use language and storytelling to bring people together.
"We need better access to people in our community who are thinking strategically and enacting change," said Dickman-Renard.

She credits a unique club experience in high school as a valued source of knowledge and skill development.
"I didn't expect my mock trial experience to be as relevant in the business world," said Dickman-Renard. "Strategic communication and being quick on your feet is crucial."

As it relates to writing, her former Bay Port history teacher made a lasting impact.

"Mr. Bouchonville did some of the most work to make my writing what it is," she said. "You had to grab his attention early on in an essay! From him, I discovered so many different life lessons you wouldn't expect from an AP US History course."
The Future 15 Awards Banquet is March 2, 2023.
Dickman-Renard lives in Green Bay with her husband, Alex, and their infant son.