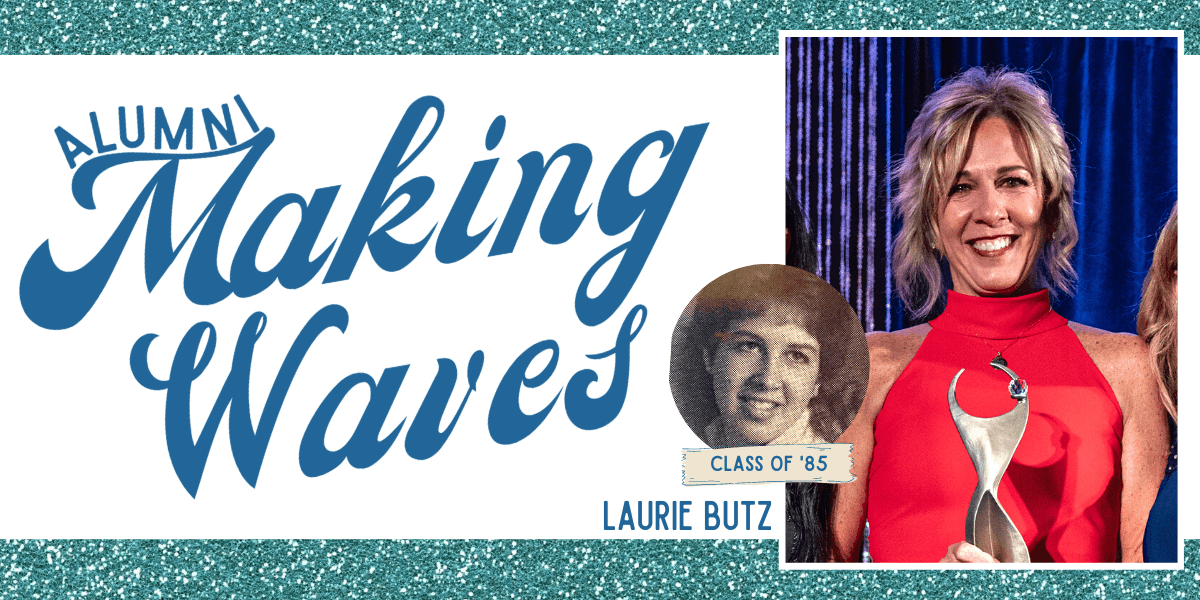 A Learning Leader
Last year Laurie (Caelwaerts) Butz, Bay Port High School Class of 1985, was honored with the ATHENA award for business leadership in the greater Fox Cities community. The award is given annually to a woman who has achieved the highest level of professional excellence and actively assists others, particularly women, in realizing their full leadership potential.
Butz is the President and CEO of Capital Credit Union, the largest Credit Union in the Green Bay market. Her journey from a nervous incoming freshman in high school to leadership in the finance industry centers on learning, growth, and paying forward the support she was shown as a young professional.
"I was one of those students who was petrified to go to high school, but it was a great experience," said Butz. "I was even in the plays. Being involved gave me a sense of, 'I can do that!'"
Butz credited former Bay Port athletics director Bob Boerner as an early mentor. "Mr. Boerner was instrumental in getting me involved in student council and active in student leadership," said Butz.
Her educational and professional journey featured a number of stops, each with its lessons and learning experiences.
After starting out in the travel industry, Butz recalled a pivotal moment where a mentor encouraged her to go back to college.
"I worked part-time and full-time and worked for companies that paid for my education and clawed my way back to school," said Butz.
With her eyes focused on prospects of a professional career, Butz completed her undergraduate degree at UW-Green Bay in business administration with a human resources emphasis. She later earned an MBA from UW-Oshkosh. She gained experience in training and development as well as HR departments before joining Community First Credit Union in 2010.
"I was looking for a pathway to leadership and the opportunity to learn to become a CEO someday," said Butz.
In winning the ATHENA award, Butz sees validation for all those invested in her and her career.
"When I learned I had been nominated - what it meant to me was that I wanted the people who shaped me, I wanted them to be proud," said Butz. "Their hard work, dedication and commitment to my growth paid off!"
Much in the same spirit of a Credit Union, community connection drives Butz to lead.
"I love working within the community," she said. "It inspires me to be better every day and learn from anybody who is willing to teach me."
Butz and her husband Dennis, a fellow Bay Port graduate, reside in Suamico with their beloved dog, Bella. They are parents of an adult daughter, Allison, who serves proudly in the Army Reserves, and son-in-law Kholten Eggler who served as a Marine.