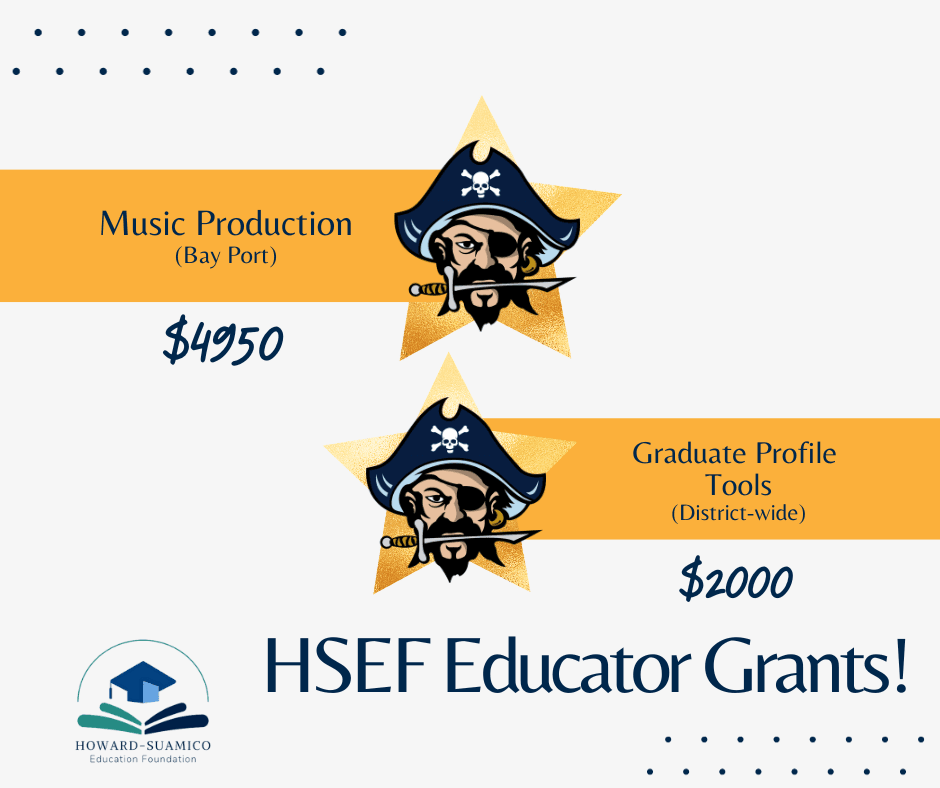 Congratulations to our 2023-2024 HSEF Educator Grant Recipients! We have awarded two grants so far this school year totaling $6,950.
Thank you to all our donors who make awarding these grants possible. Your gift creates amazing opportunities for Howard-Suamico School District students and classrooms.
Congratulations to all of our grant recipients. We can't wait to see your grants in action.

2023-2024 Educator Grants
Music Production ($4,950): Bay Port Music Department
This grant will be used to purchase equipment required to expand music class offerings at Bay Port to include a music production pathway where students will learn about becoming a music producer, recording engineer, composers for various media, and content creators.
Graduate Profile Tools ($2,000): HSSD Teaching and Learning, District-wide
​​​​​​The grant will be used to purchase interactive tools to use in HSSD classrooms that allow teachers to better introduce the Graduate Profile to the students. The HSSD Graduate Profile keeps our focus on seven characteristics our students and staff strive to attain.